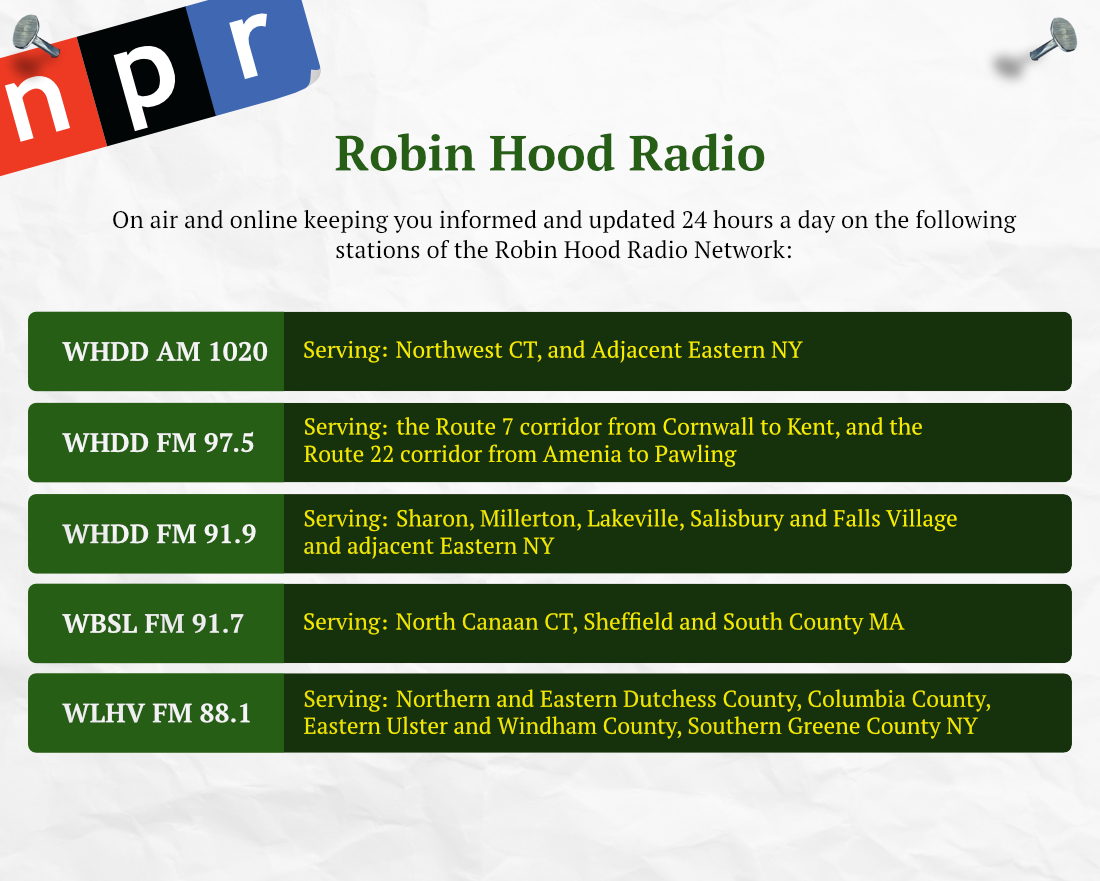 Your Robin Hood Radio Tri-State Forecast
WIND CHILL WATCH REMAINS IN EFFECT FROM LATE THURSDAY NIGHT
THROUGH SATURDAY AFTERNOON...

* WHAT...Dangerously cold wind chills possible. Wind chills as
  low as 15 to 30 below zero.

* WHERE...Northwestern Connecticut and the Mid Hudson Valley and
  southern Taconics in east central New York.

* WHEN...From late Thursday night through Saturday afternoon.

* IMPACTS...The cold wind chills could cause frostbite on
  exposed skin in as little as 30 minutes.

* ADDITIONAL DETAILS...Wind chills will fall behind a front late
  Thursday night into Friday morning. The lowest wind chills are
  expected Friday night.

TDY – PARTLY CLOUDY – 40
TNTE – CLEAR- BREEZY- 20
FRI – PARTLY CLOUDY, WINDY –FALLING THRU TEENS
SAT – SUNNY- ICY WINDS – MID TEENS
SUN – SUN AND CLOUDS – NOTICEABLY MILDER – MID 40S
METRO WEATHER'S WINTER FORECAST-2022 "A FICKLE FLAKEY WINTER"


JANUARY- 2023 - THE NEW YEAR BEGINS WET – WINDY AND COLDER. FRQUENT SNOWS INTO MID MONTH WHICH WILL MOUNT UP AND WINDY. ARCTIC COLD WAVE AFTER MID MONTH WITH WIND AND SNOWSHOWERS. MODERATING WITH MIXED PRECIP AT THE END OF THE MONTH.
FEBRUARY-2023 – COLD MODERATES BRIEFLY BUT RETURNS WITH WIND AND SNOWSHOWERS. AS WE TRY TO MILD UP BY MID MONTH…MIXED PRECIPITATION CHANGES TO RAIN. MESSY WEATHER DURING MID MONTH FOLLOWED BY ICY COLD.MODERATING DURING LATE MONTH WITH TIMES OF RAIN AND SNOWSHOWERS AND GUSTY WINDS.
MARCH-2023 – WINDY AND WET TO START THEN MILD AND DRY. SHOWERS PRIOR TO MID MONTH CHANGES TO STORMY WEATHER WITH A POTPOURRI OF PRECIPITATION. WINDY AND COLD AFTER MID MONTH AND UNSETTLED. MONTH SHOULD END WINDY AND WET.
IT'S ANYONE'S GUESS HOW THIS WINTER WILL TURN OUT WITH MANY CONFLICTING SIGNS. LA NINA SHOULD BE PRESENT BUT EVEN THAT CAN THROW MANY CURVES. THINKING IS THAT JANUARY WILL BE THE WORST MONTH AND FEBRUARY COULD BE THE EASIEST MONTH.
WHATEVER…DON'T PLACE YOUR BETS….THE EXTREMES ARE NOW THE NORM AND ANYTHING CAN AND WILL HAPPEN.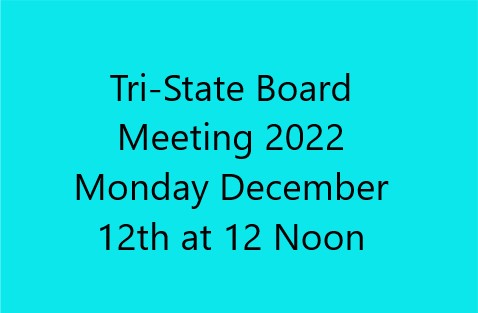 Did you realize that WHDD AM 1020 Robin Hood Radio has been serving our local Tri-State Area for over 35 years! That's 35 years of news, sports, entertainment, storm coverage, keeping our friends and neighbors informed, safe and entertained! Always local, always here, and always 24 hours a day on the Robin Hood Radio Network, streaming live on the internet and On Demand
Thank you for your support!